Carlson Wagonlit Travel
This site was developed for CWT Portugal and serves as an on-line branch, especially indicated to the universe of Portuguese users looking for unique and exotic offers.
see all projects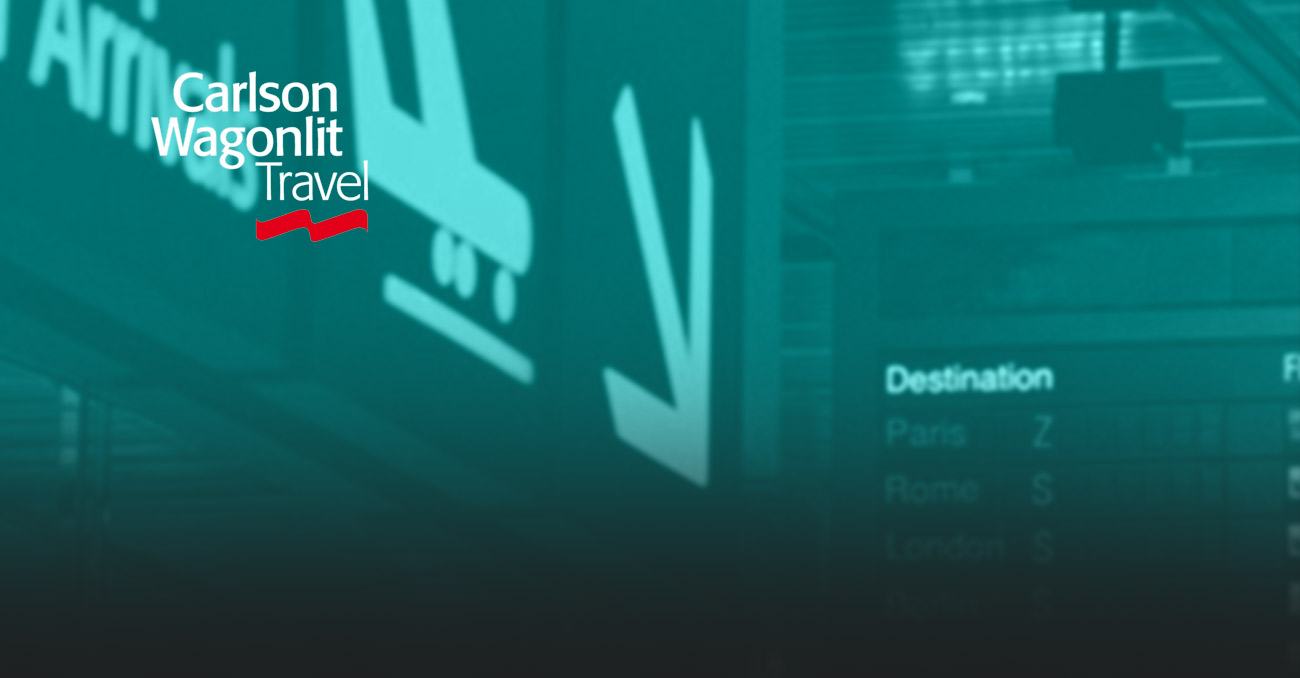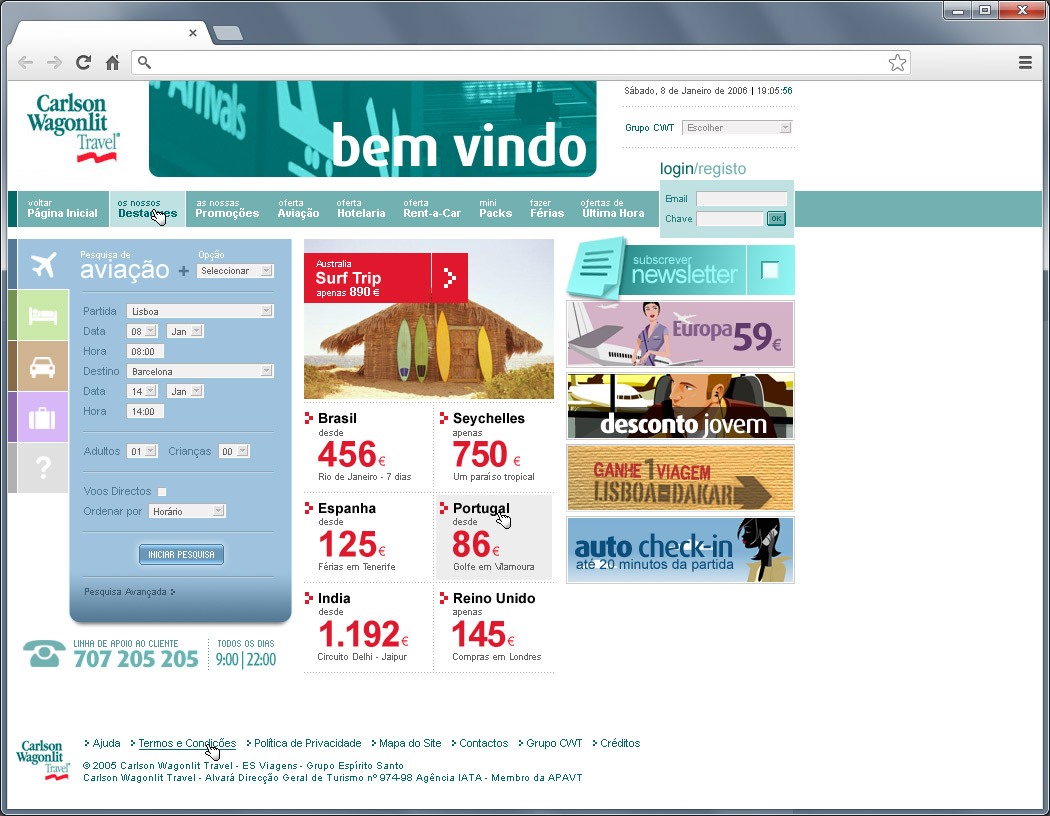 Carlson Wagonlit Travel is an international agency, originally from France, which decided to bet on the national market of tourism under the name of CWT Portugal.
Oceanlab was awarded a vote of trust by this company, and was asked to be responsible for the graphic development of the national site, intended for on-line reservations.
During the process international guidelines had to be respected, safeguarding the necessary differences between a functional and commercial level. At the end, it was possible to conjugate the values of the main brand with the particularities of its national branch, with visible and positive results.
This project was the starting point of a larger undertaking, and of a relationship, with the brand Carlson Wagonlit that extend to an international project.