APDC
design
html
microsites
newsletters
social media
APDC – The Portuguese Association for the Development of Communications, is a non-profit public institution established in 1984 for the promotion of communications in Portugal.
see all projects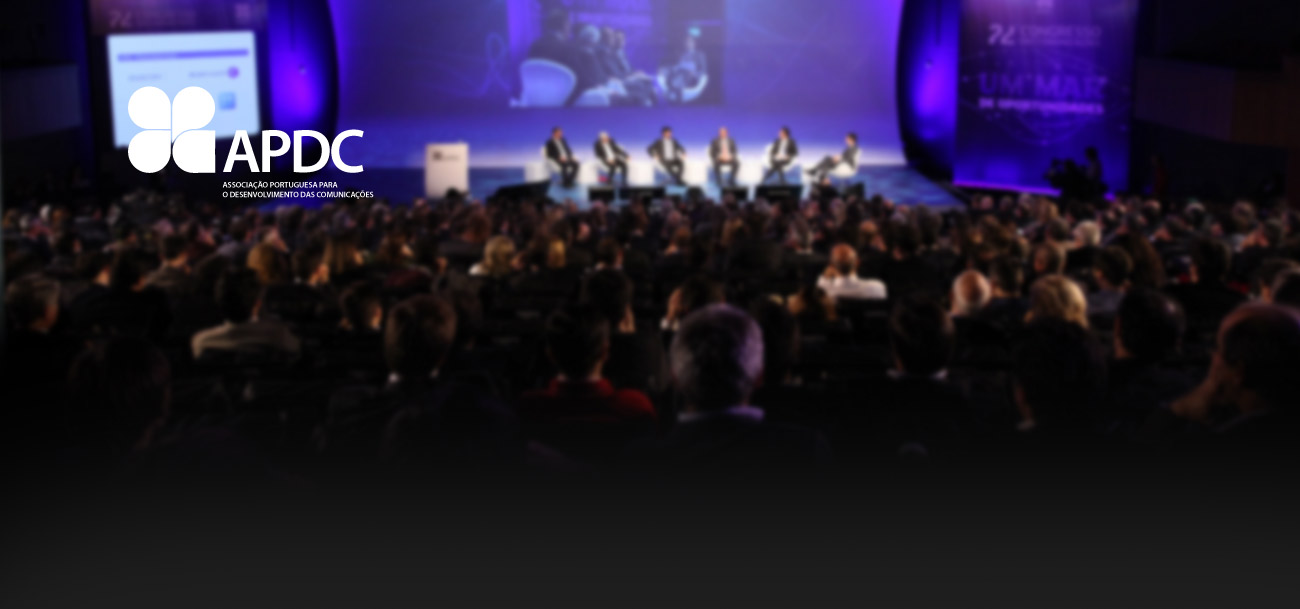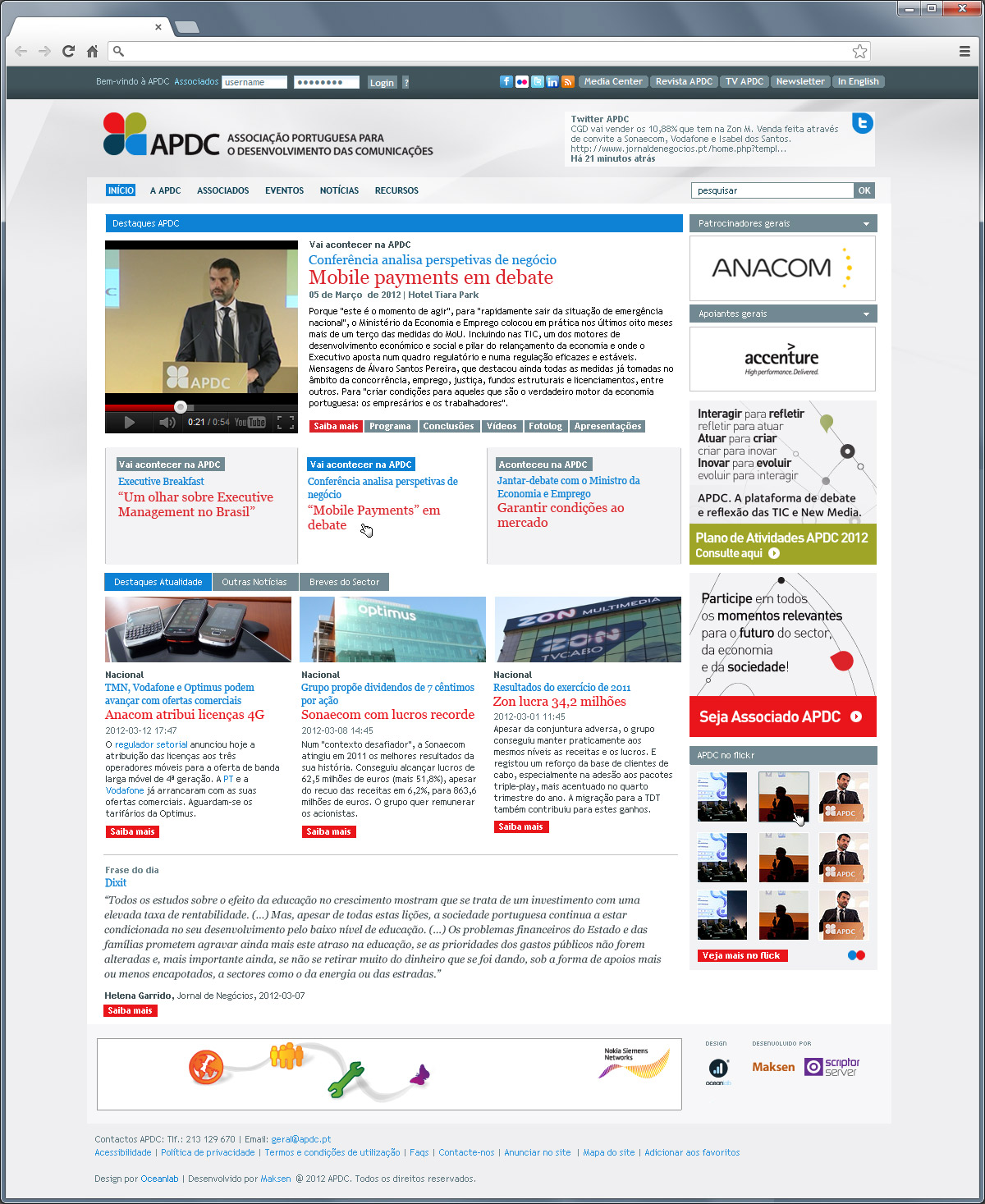 After the development of the 18th communications congress site, organized by APDC, Oceanlab's new challenge was the development of the own APDC site, with a clear aim to present a change on the previous one, making it more dynamic, closer to the user and with more relevant information for the communications area.
Embracing a range of new tools, this APDC new site presents also a blog and a twitter channel with news and updates of the area of communications.
The APDC site was developed in partnership with GMS Consulting, using Viatecla?s Scriptor platform. Oceanlab was involved in the development of the concept and the design of the site.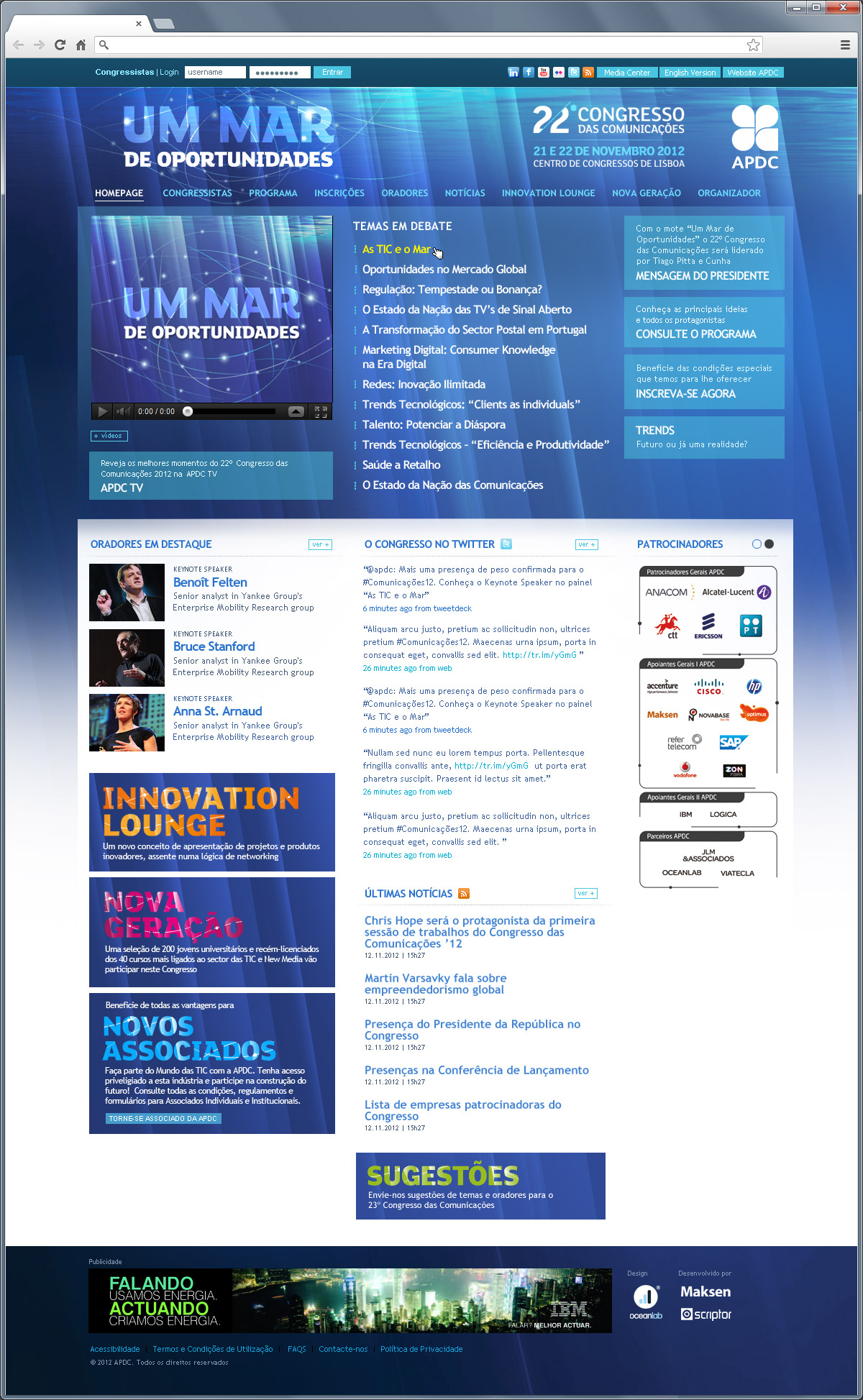 Congresso das Comunicações
"I know well Oceanlab's work. I can testify to their ability to work with demanding deadlines, their orientation for results, their exemplar use of technology, their unique way to relate to the customer. This all added with a unique graphic style, sober, of effective elegance and good taste, revealing a unique domain of usability. Every detail is the result of inspiration and study, dialogue and interaction, dream and reality. For all of this, Oceanlab is much more than one supplier: Oceanlab is a partner, a strategic partner with whom we like to think, share, discuss, implement, evolve, innovate. "
by Diogo Vasconcelos
APDC President (2008-2010)
Congresso das Comunicações