iAP Interoperability on the PA
branding
design
iconografia
logos
mobile
website
Do you know what Interoperability on the PA is? It is a web platform designed to optimize resources of the Public Administration, and to bring multichannel electronic services closer to the needs of citizens and companies.
website
see all projects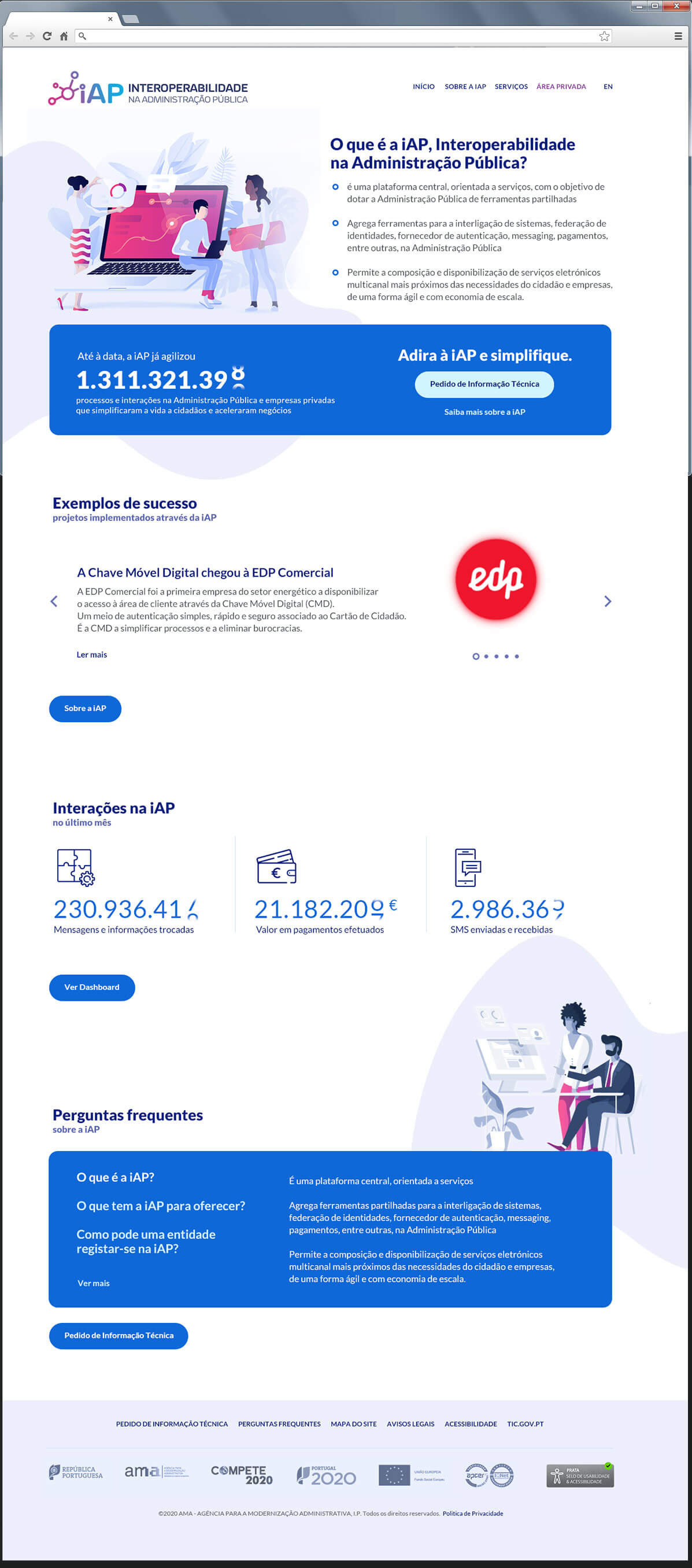 iAP's website, designed by Oceanlab, provides online subscription to various services, access to technical information and contacts as well as answers to frequently asked questions.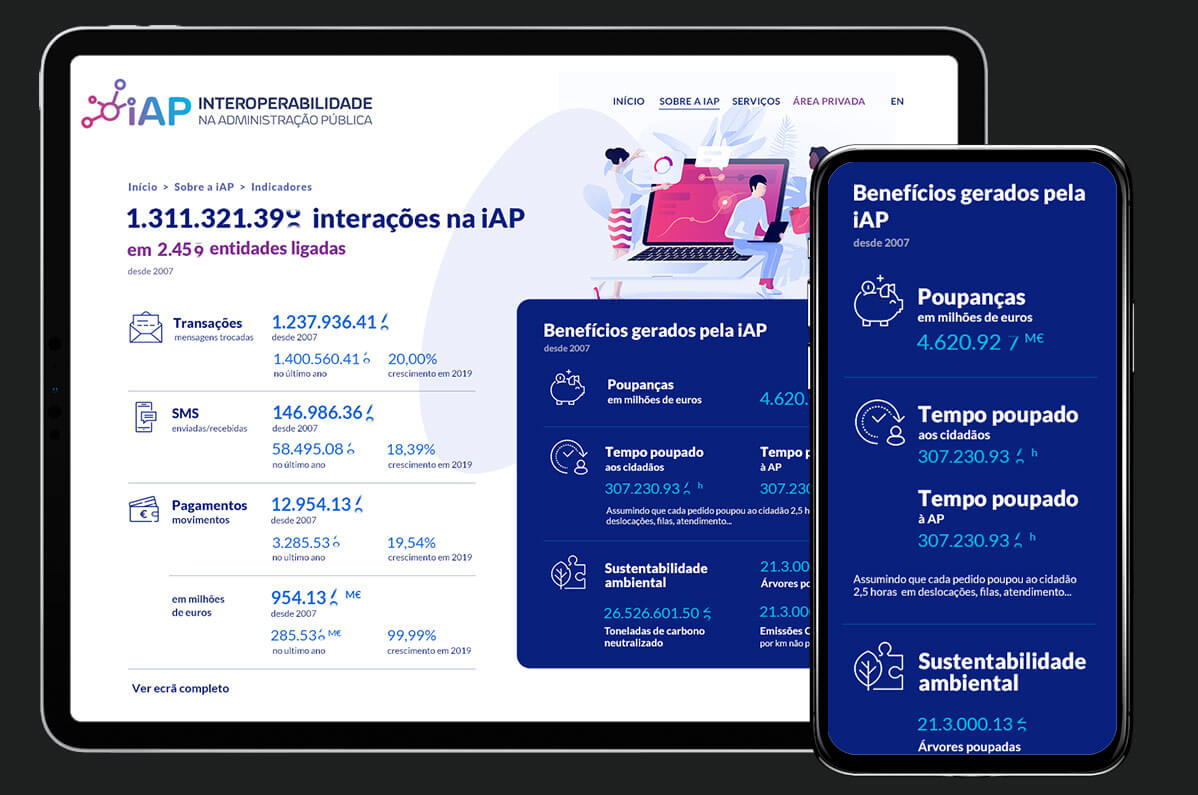 Dashboard
The website features a dashboard in real time, presenting main transaction volume indicators in the various services.
It also features its overall benefits generated by the platform through saving money, time and also human and natural resources.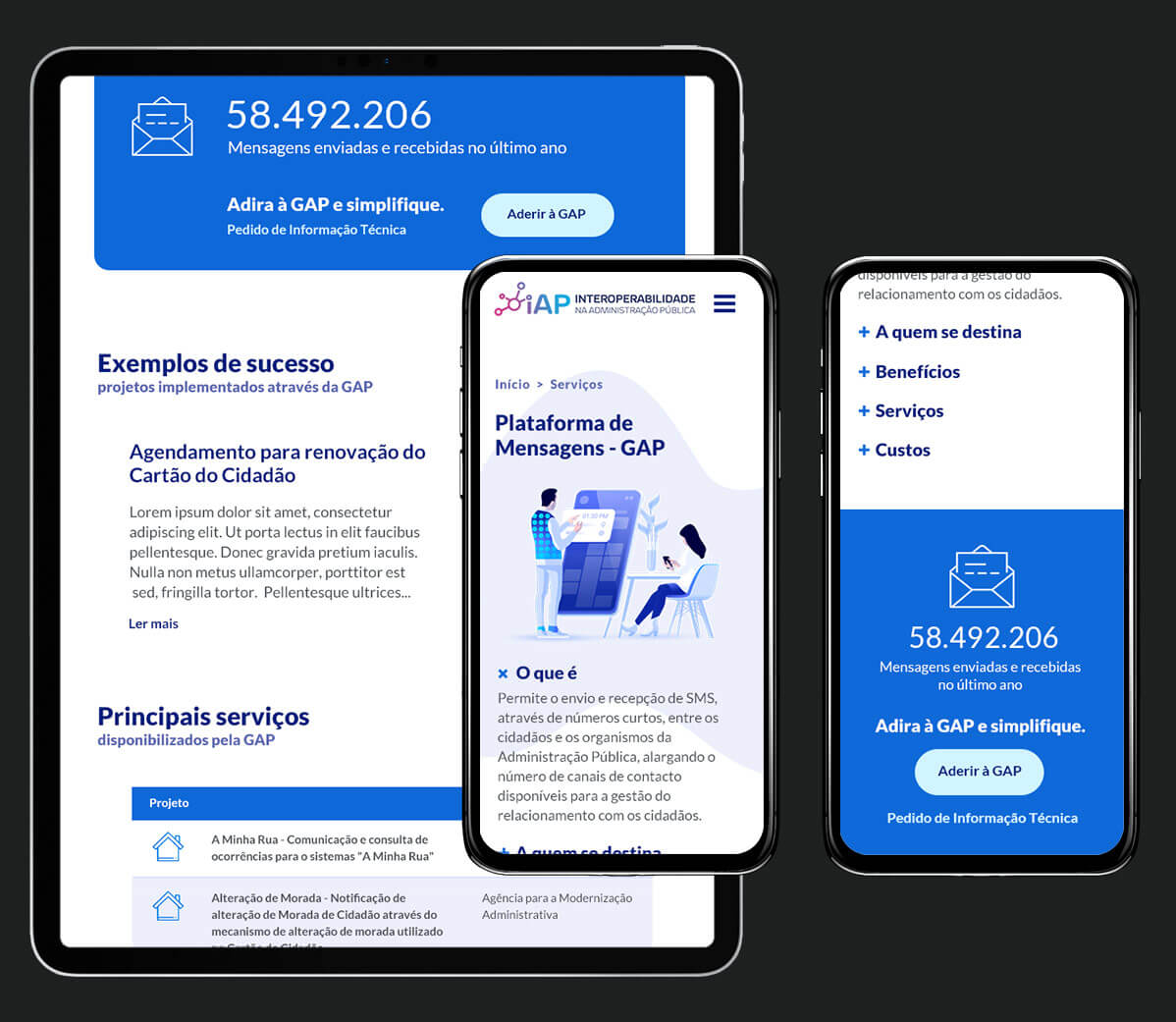 Service Page
On each service page you can access all its details: associated services, costs, benefits, if it is right for you and inspire you with some success stories.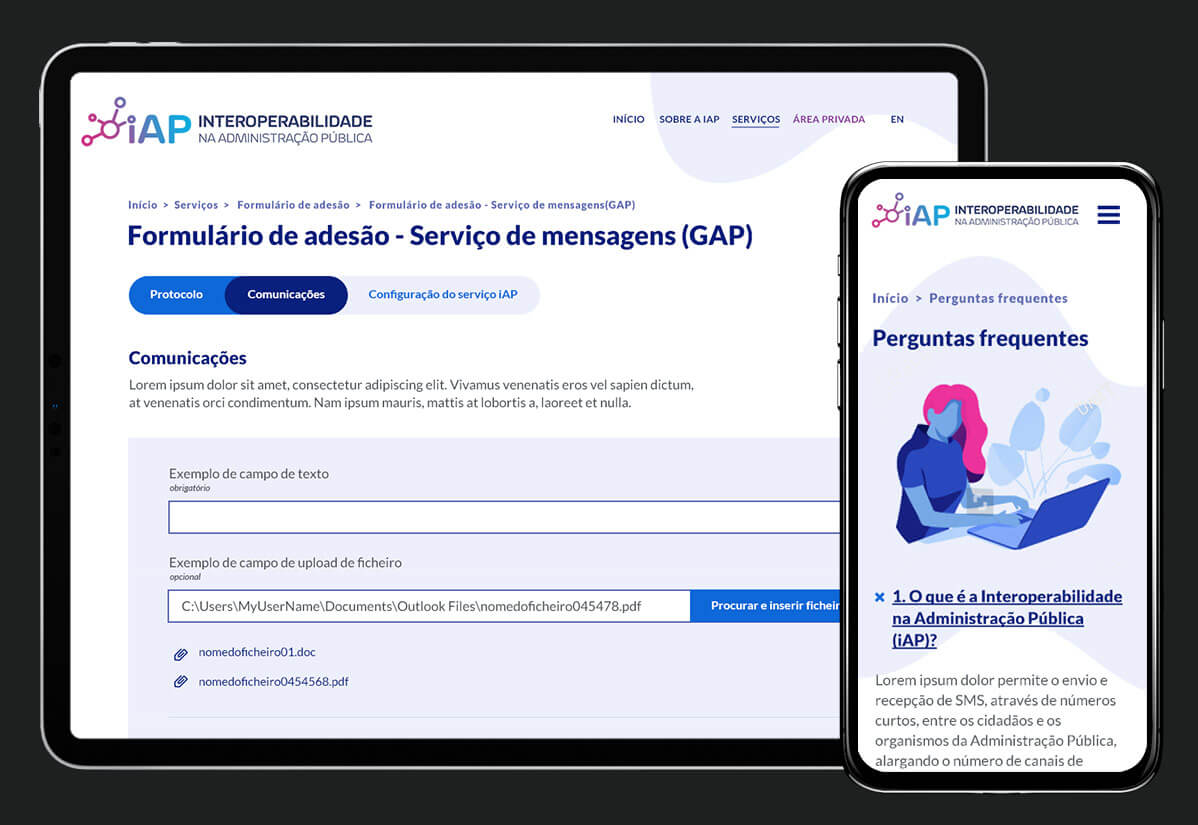 Online Subscription and FAQ
A step-by-step form guides you through the application process.
Any questions? Check out the FAQ page.