Dialogue Cafe
This pioneering project, created by Simon Willis and supported by the Alliance of Civilizations United Nations, aims to promote dialogue and debate between people from different parts of the world through a telepresence system installed in rooms of conventional coffee shops.
website
see all projects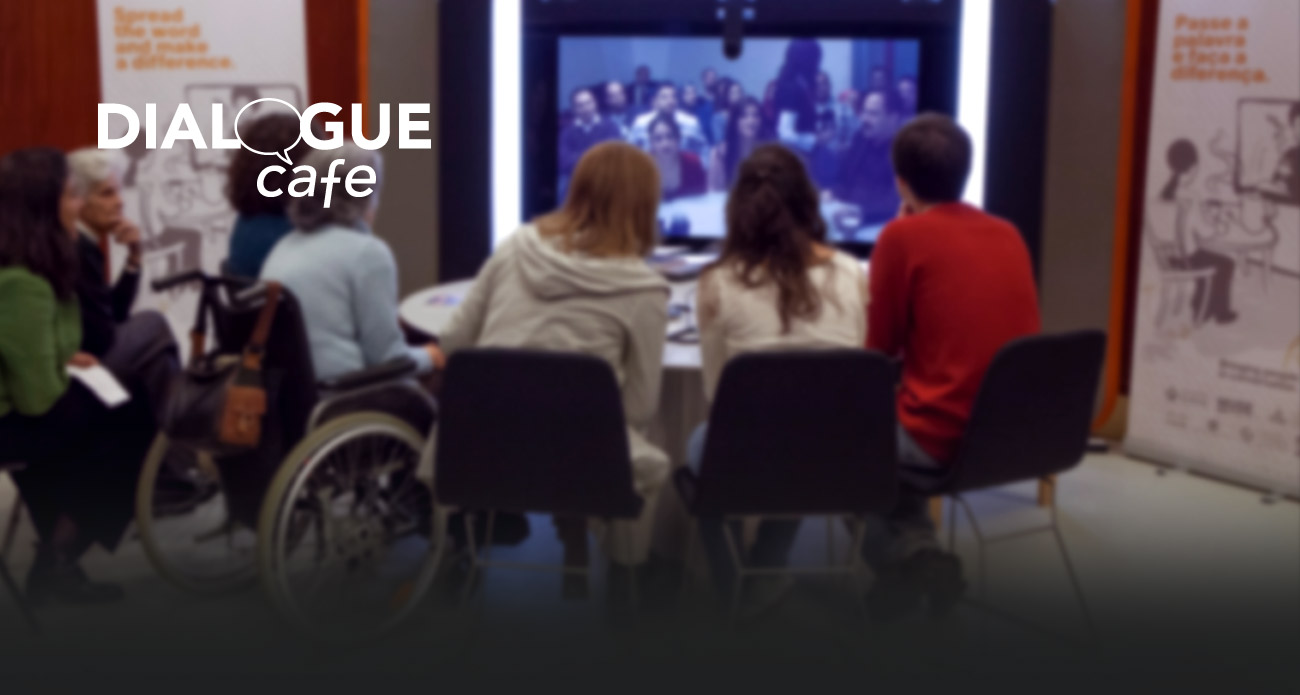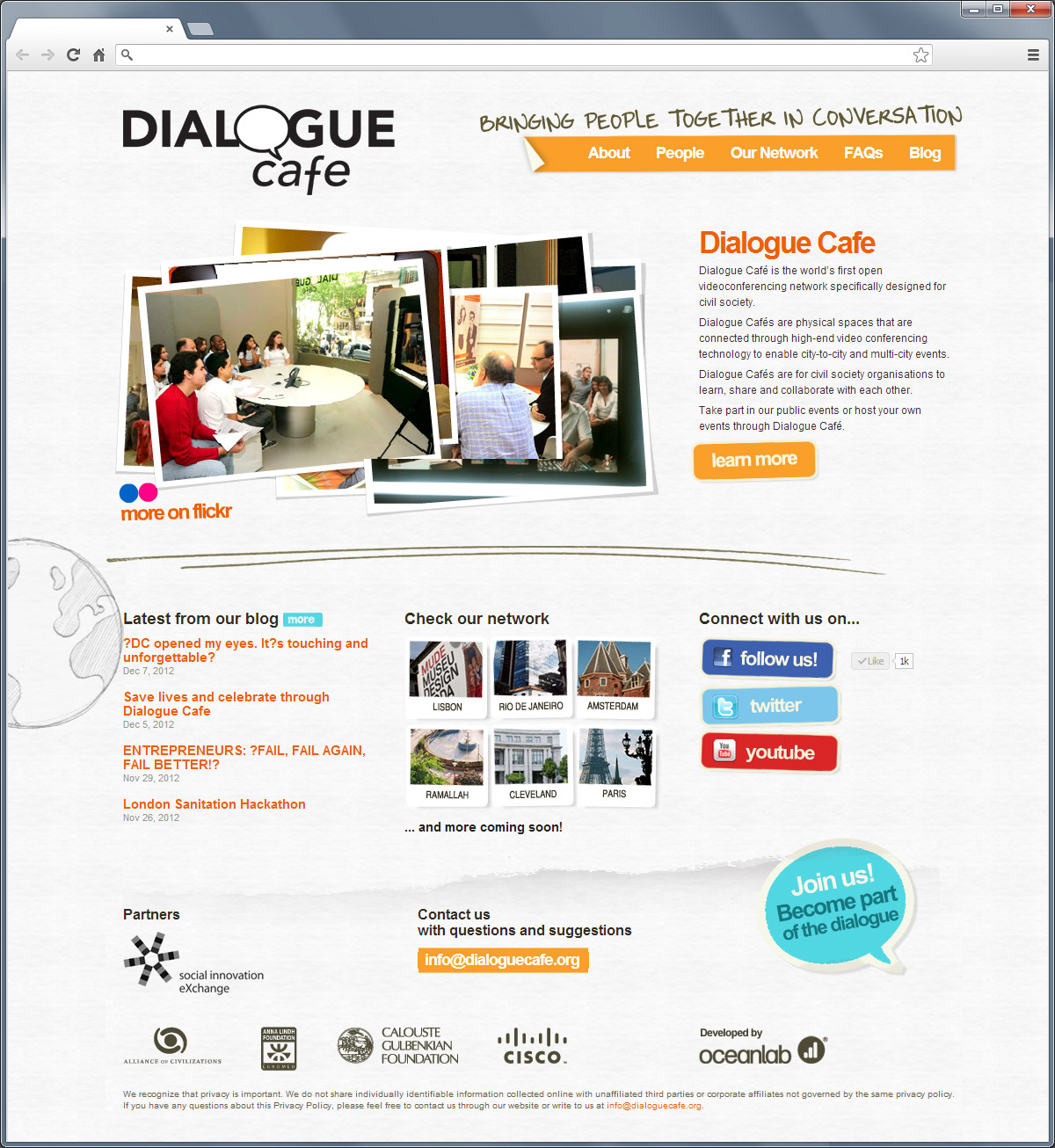 Dialogue Cafe was born of a simple assumption: people have more in common than differences separating them. Regardless of geographical distances, cultural or racial, if they have the means and opportunities to connect and discuss their ideas together, the world will certainly be a better place. With the help of telepresence may establish and develop links to useful projects for local and global communities.
Since this project has a universal character, it was not possible to identify a specific target audience. It is expected that people are informed, socially conscious, living in large urban centers, and interested in new technologies. But not only. Basically, anyone can be a potential visitor.
The website created by the Oceanlab has adopted a highly accessible and simple but with great dynamism. To get into the spirit of the brand and make this an extension of the Dialogue Cafe, interactive tools have been applied such as Twitter, Flickr, Facebook or Slideshare.
The graphical development was based on the balloon logo. All text boxes that are in the site replicate the format of talk balloons, symbolically illustrating the interaction and exchange of ideas among surfers.