Editravel
Choosing the best destination just got much easier with the new Editravel site. You only need to access, look for the desired destination and book your trip. It's really as simple as it looks.
see all projects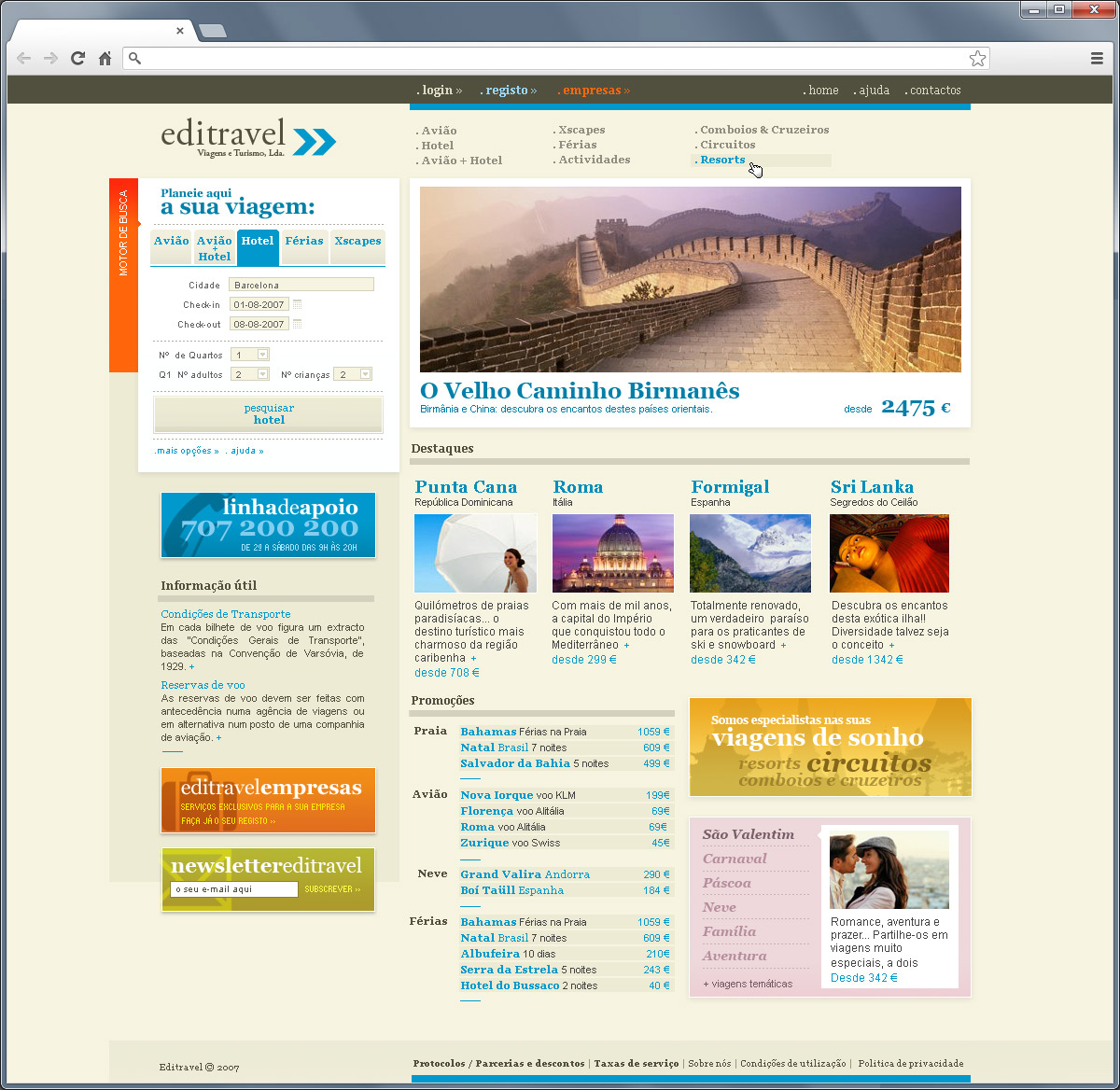 To be successful in the competitive tourist market it's essential to develop innovative, appealing and above all practical solutions.
That's why Oceanlab developed a functional site, simple to navigate and with an attractive graphic design, able to seduce two Editravel targets types: enterprises (b2b) and individual consumers (b2c). The objective was to wake the senses, through stunning and idyllic images, so users may decide and order online.
The destinations are countless. The process is simple. The choice is yours.